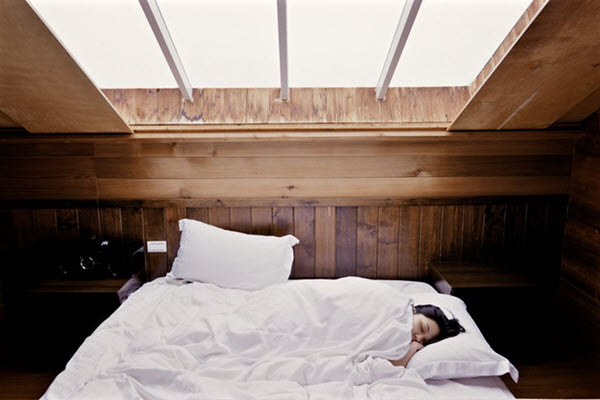 You've decided to get to bed early. You unplugged all your devices, made the room temperature comfortable and turned off the lights.
An hour has passed and you're still wide awake, tossing and turning in a modern reenactment of the Princess and the Pea. After a couple more turns, you managed to get to sleep – only to wake up feeling crappy with an aching body.
Getting a good night's sleep isn't just about proper sleep hygiene. The right mattress counts, too.
Now, if you are wondering how and where you should start, here are 10 easy steps to help you find the right mattress.
Check your mattress
Ideally, you should change your mattress every 9 to 10 years. However, if you are constantly waking up with pain in your lower back, neck and shoulders, you should make the replacement sooner.
The presence of lumps and sagging are telltale signs you need to buy a new mattress. Frequent sneezing, while you're on your bed, is a bad sign, too. Household allergens can accumulate on your mattress over time and if you don't act right away, you can end up with allergies that can give you more than just poor sleep.
Know what you want
There's no universal rule when it comes to mattresses. You should stick with your own preference to ensure your comfort.
Take note of what you liked in your past beds and consider the things you didn't find comfortable. This is particularly important, especially if you'll be buying your mattress in a physical store. A lot of salespeople can talk you into buying the most expensive mattress that's nowhere near comfortable.
Assess your sleeping style
One of the most important things you should consider when buying a new mattress is your sleeping style.
If you are a side sleeper, you should find a mattress that can provide adequate support for your hips, shoulders and other pressure points.
In case you are a back sleeper, the best mattress for you is one that can support the natural curve of your back and spine. When lying flat, you should be able to insert no more than one finger between the mattress and your back.
For stomach sleepers, pick a mattress that can prevent your lower back and stomach from bending downward as it can cause tension and pain.
See Also: Do You Have The Right Mattress For Your Body Type?
Do your research
Before making a purchase, make sure you do your research first. Ask your friends and family about what type of mattress they are using and know their experiences. Check reviews online and see how well certain mattresses last. You can also visit manufacturer websites to know what materials they are using for their products.
Set a budget
The most expensive price tag doesn't guarantee the highest comfort. In finding the best mattress, it's actually more about your body type, sleeping style and preference.
You can find a lot of quality mattresses under $1000. Some of them are even priced lower. When shopping around, make sure you do your research first so you won't fall victim to tempting sales pitch.
Shop around
Once you are done with your research, it's time to explore. Go to local showrooms and browse mattresses online. Get a feel of the different brands and see what you like and don't like. Take note of their prices as well as other information you might find important.
While shopping around, be careful not to make any commitment yet. You are likely to encounter a lot of salespeople but don't feel pressured into making a purchase until you are ready and sure.
Take the time to test the mattresses
Your body needs at least 15 minutes to fully relax. Use this time to test each mattress.
Lie down on your typical resting position and see how well the mattress can support your body. Take note of the areas that are making you feel comfortable as well as the parts that are making you feel awkward. You shouldn't experience any numbness or pain. Mattresses can be firm, soft, or in-between.
Don't be afraid to ask
When you don't have enough time to test all the mattresses or you just want to be clear about your choice, don't hesitate to ask the salespeople. Although they are trying to make a sale, you can still get accurate information from them if you ask the right questions.
Take, for example, a mattress' motion separation. You won't be able to determine if a bed has good motion separation if you're testing it out alone. The same goes for temperature regulation as well as a mattress' foundation.
Read the fine print
Shopping for a good mattress doesn't end with price or materials. You also have to be aware of the guarantees, returns and warranties. Be clear about what is and isn't covered so you'll know what to expect.
Keep your mattress in shape longer
Now that you've found the perfect mattress for you, protect and extend its life so you can have more nights of good sleep.
Here are some of the things you can do:
Routinely clean your mattress at least twice a year by flipping and rotating it.
Strip the cover of the bed and vacuum its fabric covering. Make sure to vacuum the entire surface area to ensure that there are no pet hair, dust or cracker crumbs left.
If there are any stains, wash them with a mild detergent and water. You can also use an enzyme-based cleanser. Be careful not to saturate the mattress and make sure its's completely dry before you make your bed.
You can deodorize your mattress by sprinkling a bit of baking soda over it. Let it sit for a couple of hours before vacuuming.
Expose your mattress to fresh air and sunlight. This is one good way to eliminate bacteria.
Replace and wash your beddings once a week.
Use a disinfecting spray on the mattress as well as the box spring to get rid of bad bacteria.
Invest in a good mattress cover. It will protect your mattress from dirt and stains.
See Also: 10 Things You Never Knew About Bed Bugs
The post 10 Easy Steps To Buying A New Mattress appeared first on Dumb Little Man.