Between writing essays, going into interviews, and managing deadlines, you refine several skills while you're applying for college. Those skills are important because not only do they help you get into your dream college, but they can also help you find jobs and manage your career.
Here are some of the best college skills that can help you achieve success in your life.
Creative Writing
KudosWall recently conducted a survey and found that creativity is king. In fact, 72% of admissions professionals say they accepted applicants who submitted creative admission essays over those who have better academic qualifications but failed to convey passion.
To put it simply, if you can learn how to think outside the box and effectively convey your passion and tell stories, you will improve your odds of getting into the college of your dreams. Better yet, you'll also be able to impress potential employers with cover letters and resumes.
In fact, the Job Outlook 2017 survey from the National Association of Colleges and Employers found that 75% of employers look for communication skills (written) on resumes.
Creativity goes hand-in-hand with writing skills. According to a new report from the World Economic Forum, creativity will be the third most important work skill by 2020.
So, even after the college application process, you should continue improving your creativity and writing skills. You can take courses online through websites like Udemy and Coursera. You can also sharpen your skills by visiting writing centers and working on projects with a tutor or coach.
Communication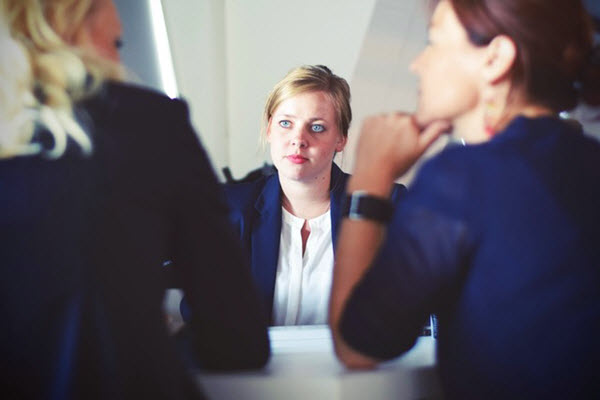 Communication, both verbal and nonverbal, is vital to building your career. As the same survey found, 71% of admissions professionals say they're more likely to accept those who convey outgoing, friendly personalities.
Being outgoing doesn't come naturally to many. However, that doesn't mean you can't learn basic communication skills. You don't need to be a boisterous people person. You just need to know how to express yourself and tailor your style to different audiences.
In addition to that, you should also know how to follow up. 94% of admissions professionals who responded to the survey said they prefer applicants who follow up during communications.
Bottom line: When you exhibit strong verbal and nonverbal communication skills, you will ace interviews and thrive both in your academics and future profession.
According to a Graduate Management Admission Council (GMAC) 2017 survey of nearly 1,000 employers who recruit on business school campuses, good communication skill tops the list of abilities employers look for when hiring graduates.
A simple way to cut your teeth in communication is by putting yourself out there. Join professional and student organizations and attend events. Shake hands, meet strangers and build meaningful relationships with the community around you.
See Also: How To Boost Your Communication Power
Active Listening
Active listening is a skill you can develop on a daily basis. It refers to your ability to fully concentrate on someone who is speaking and to understand the information they share.
During the college application process, you will be in contact with admissions professionals for a series of interviews. Half of those professionals conduct the interviews to assess your character as well as your personality.
Use this as an opportunity to let yourself shine and to become a great listener. Build this skill by giving your full attention, making eye contact, and ignoring your surroundings. Don't plan out your response. Instead, hold onto your thoughts and focus on their ideas.
Show you're listening by nodding in acknowledgment and provide feedback on what the speaker is saying when it's your turn to speak. The best part about this skill is that you can practice it in daily conversations.
Networking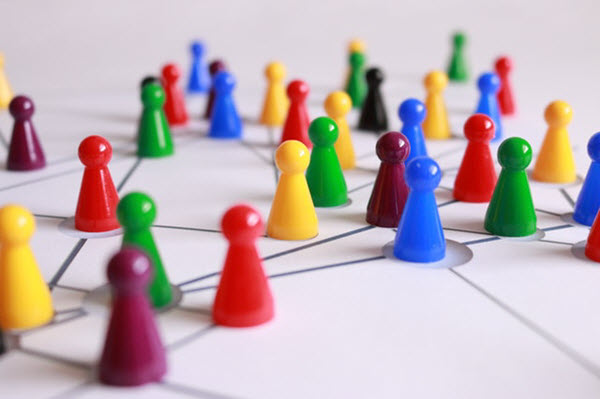 Networking is always valued in the professional world, but it can also benefit students looking to land their dream school. Six in 10 admissions professionals who responded to the survey said that people with large networks are more likely to fit into a college's culture.
If you have a large network, you demonstrate that you can start and maintain meaningful relationships with others. With strong communication and active listening skills, you're well equipped to start building your network immediately.
A big network pays off throughout your career because you will have more people to turn to for advice and guidance. You might even earn job referrals. An astounding 80% of professionals consider professional networking to be important to career success, according to a 2017 Linkedin survey.
Why? Because it leads to amazing opportunities.
The Linkedin survey also found that 70% of people in 2016 were hired at a company where they had a connection.
Networking is easier now than ever before, thanks to online communities. In fact, 61% of professionals who participated in the Linkedin survey agree that regular online interaction with their professional network can lead to possible job opportunities.
Be strategic in how you make connections and interact with them. Organize your network in a way that makes sense for you and plan outreach. Schedule check-ins with people you're close with and consider how you can add value to their lives, like sending them an article they might enjoy or congratulating them on a new project they started.
Personal Branding
Personal branding defines how you manage your online presence and how you present yourself to colleges and potential employers.
In the survey, 71% of admission professionals state that people who already have a personal brand have a major advantage over others. In other words, start defining your brand now.
Once you know what your strengths are, begin creating content that showcases your skills and share that content through social media. This helps you stand out during the college application process and throughout your career.
As a 2017 CareerBuilder survey found that 70% of employers use social media to screen candidates. They are looking for information that supports their job qualifications (61%), if the candidate has a professional online persona (50%), and what other people are posting about the candidate (37%).
See Also: How Building Your Personal Brand Can Affect Your Job Prospects
The best part about starting your personal branding strategy before college is that your brand evolves with you. As you learn new skills or even change areas of expertise, you can update your online presence to reflect how much you've grown.
The post 5 College Skills That Have Lasting Value appeared first on Dumb Little Man.