It appears that there are only two options when it comes to picking a profession. You can either spend long hours in an oppressively high-pressure yet high-paying environment or do something meaningful and earn only the minimum.
A recent report from Payscale examines 454 jobs about their meaning and value. If you are thinking of changing careers, consider these 7 jobs that pay well.
Neurosurgeon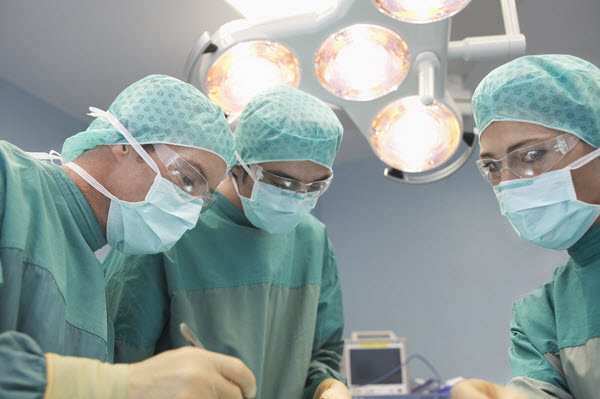 The most meaningful job with the highest pay is a neurosurgeon. These doctors specialize in treating conditions involving the central and peripheral nervous system, such as Parkinson's disease and epilepsy. They also perform critical surgeries on the brain and spinal cord, allowing them to earn a median annual salary of $543,343.
Neurosurgeons contribute to society and experience a great deal of personal satisfaction from their work. In fact, a staggering 97% find the job meaningful. However, this kind of satisfaction comes at a price.
Budding neurosurgeons must complete 4 years of undergraduate school, 4 years of medical school and roughly 7 years of residency training in order to meet the educational requirements.
Cardiothoracic Surgeon
Cardiothoracic surgeons treat cardiovascular diseases by operating on the heart, lungs, esophagus, and surrounding vessels. To become board-certified, they must undergo rigorous training. This includes 4 years of college, 4 years of medical school, and a minimum of 7 years of residency and fellowship.
Performing surgeries for correcting heart complications is a great responsibility but it's tremendously rewarding for both patients and doctors. Successful operations performed by cardiothoracic surgeons can change or save peoples' lives each day.
They earn an average annual income of $522,875 after 6 years of surgical practice. 91%  consider it a meaningful work.
Anesthesiologist
Anesthesiologists administer anesthetics and are responsible for the well-being of patients throughout every stage of surgery. The education and preparation needed to become an anesthesiologist include 4 years of undergraduate education, completion of a 4-year doctor of medicine (MD) or doctor of osteopathy (DO) program and 4 years of residency training.
Overall, anesthesiologists give their jobs exceptional ratings in areas of personal satisfaction and quality of life. They make an average of $283,600 a year, with 88% considering the job as meaningful.
Physiatrists
Physiatrists specialize in a wide array of treatments for the musculoskeletal system, including the muscles, bones, nerves, ligaments, and tendons. However, they do not perform surgery. The average pay for a physiatrist is $283,500 a year.
Results of a nationwide career satisfaction survey indicate 75% of physiatrists are happy with their career. If you are considering this job, you have to complete 4 years of medical school, in addition to 4 years of residency training. Initially, residency training concentrates on internal medicine and the following 3 years focuses on specialty training. After residency, you'll need to complete a one to two-year fellowship.
Veterinarian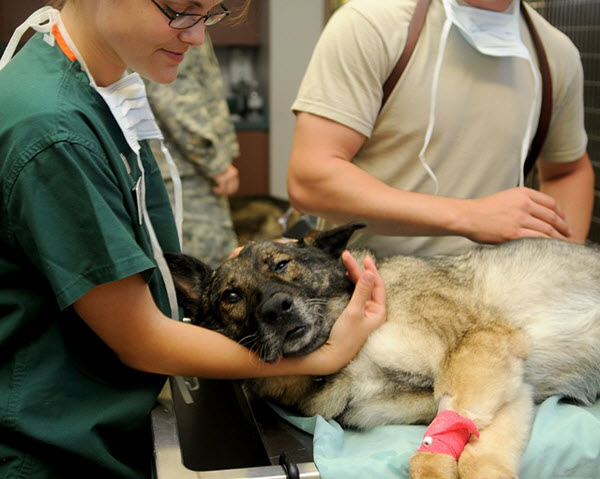 Veterinarians are accountable for diagnosing and treating a variety of animals. 85% of employees say this job is meaningful since it makes a genuine difference.
However, becoming a veterinarian requires a 4-year bachelor's degree and a doctor of veterinary medicine degree which takes at least eight years. Then, you must pursue your state license to practice. This entails passing the North American Veterinary Licensing Examination.
As people are increasingly treating their pets like family, there's a mounting willingness to spend exorbitant amounts of money on animal care. Correspondingly, the average veterinarian salary soared to $100,560 in 2016 and is still on the rise.
Registered Nurse
From assessing patients to collaborating with physicians, registered nurses operate at the forefront of patient care. Despite being one of the fastest-growing occupations, there's still a rapidly increasing demand for nurses nationwide.
The typical entry-level educational requirements are minimal compared to other health-related professions. Registered nurses can begin with an associate's or bachelor's degree. Then, they must be licensed before they can practice.
Being there for people during their darkest times of pain and suffering makes for very meaningful work. In fact, 86% find their job valuable. With a median salary of $68,450 in 2016, registered nurses can enjoy a lucrative and fulfilling career.
Clergy
Members of the clergy directly embrace people with questions and problems. By providing them with support, guidance, and faith, 87% percent of clergymen and clergywomen think their work is gratifying. The median annual salary for this position is $45,740, which isn't too shabby.
Unfortunately, over 50% of clergy members report they're paid below the average wage for their particular role.
Each religion has unique procedures and requirements for appointing clergy members. The majority of clergy members holds a master's degrees in religious studies or theology, according to the U.S. Bureau of Labor Statistics. They also regularly partake in continuing education studies of pertinent holy texts.
Conclusion
Finding the right career for you isn't that hard. Once you know what your passion is and you're sure that it aligns with your goals, you won't have a hard time finding the best profession for you.
This list of jobs that pay well is only a guide. Consider it but don't depend on it in making a final decision. Remember, you also need to be happy with your work.
The post Top 7 Jobs That Pay Well appeared first on Dumb Little Man.