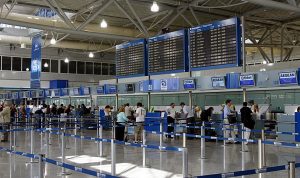 Most of us know the tug of a new SMS message or a notification from Facebook which comes with the ever-present smartphone.  But most of us don't know – until it's taken away – how powerful that tug really is.  I recently left my phone in the Athens airport: for at least a few weeks, I went to sleep without a phone beside me.
I was surprised by how potently I felt the difference.  The itch to check just one more app became defunct.  There were only two choices once in bed – read, or drift off to sleep.  No frittering away an hour in the morning or before bed.   Usually the resolution to read before bed – which I genuinely love – gives way to watching Husky videos.  Even after putting the phone down, smartphones haunt sleep, exciting the brain and sending an explosion of stimuli.
Smartphones and the Brain
Checking your smartphone releases an onslaught of neurotransmitters called dopamine.  Dopamine is responsible for desire – not pleasure or reward.  The result?  The powerful urge to check your phone, without ever feeling satisfied by it.
In 1953, James Olds and Peter Milner, two young scientists at McGill University, implanted electrodes in a rat's brain.  Though they didn't know it at the time, they had hit on the part of the brain which releases dopamine.  They were surprised by the rats' behavior: the rats appeared addicted to the painful electric shocks the scientists were delivering.  (1)
The scientists set up a lever in a rat cage which delivered electric shocks when pressed.     Once the rat figured out what the lever did, he gave himself shocks every five seconds until he collapsed from exhaustion. Olds then put levers at opposite ends of an electrified grid so that a rat could only receive one shock at a time. Rats ran back and forth across the electrified grid until their feet were so burnt they couldn't move.
They couldn't stop pressing the lever even though they were doing irreparable self-harm.
Scary and unnerving, when we apply it to the seemingly innocuous theme of modern technology.  Between Facebook, Twitter, e-mail, and text messaging, we're bombarded by dopamine-delivery programs nearly impossible to put down.  Kelly McGonigal, health psychologist and a pop conduit to scientific research, states:
"There are few things ever dreamed of, smoked, or injected that have as addictive an effect on our brains as technology."  (2)
I love my smartphone, and I believe it adds to my quality of life.  I read off my phone, use a piano metronome, keep an easy budget on it, and track my time.  But like with every good thing, it's about limits.  Because of the chemical addiction, it's hard to set a limit with smartphones.
Smartphones and Anxiety
So is it a surprise that dopamine is sometimes linked to anxiety?  Scientists have suspected for a long time that too much dopamine is linked to dread.  University of Michigan researchers studied what happens to rats when dopamine is blocked from the nucleus accumbens, where emotions including fear are processed.  The scientists removed a fear-controlling brain chemical called glutamate; usually, this would have made the rats frenzied and panicked.  But, when dopamine was absent, the rats were calm.  They came to the conclusion that excessive dopamine is linked to fear, dread, and paranoia.  (3)
When I retrieved my cellphone and started sleeping beside it again, my anxiety increased noticeably.  Increased heart rate, slight trembling in the fingers, feelings of uneasiness.  Maybe it's because of the barrage of stimulation when the mind should be getting ready for rest.  Maybe it's because it gets rid of the willpower battle to put down the phone, which wears you out.  In any case, I've been careful ever since to keep my phone out of the room when I got to sleep at night.  Try it yourself – you might be surprised!
McGonigal, Kelly: "The Willpower Instinct: How Self-Control Works, Why It Matters, and What You Can Do to Get More Of It."
You've read The Smartphone Effect (And Why We're All Addicted), originally posted on Pick the Brain | Motivation and Self Improvement. If you've enjoyed this, please visit our site for more inspirational articles.
>